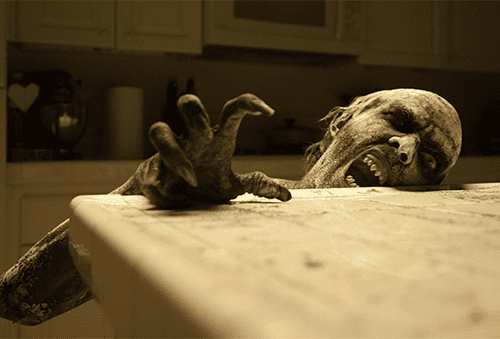 Horror Films
04/11/17
The «Day of the Dead» in Mexico and Latin America, Halloween in the USA, has just come to an end. This Saturday, the last parties take place, to celebrate the arrival of the souls in pain, the living dead, our ancestors or, for the wonderful world of horror movies, the demons, werewolves and evil spirits, walk free in town.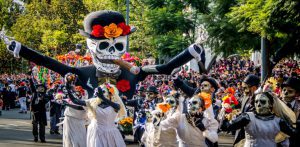 Since the beginning of the cinematography, in the 1890s, the filmmakers have found in horror films, a world of possibilities. We have the world of vampires, from «Nosferatu», to «What We Do in the Shadows», or the world of exorcism and penitent possessed souls.
However, the filmmakers have discovered over more than a hundred years, that one of the most complex genres is this one: horror. That's why most of the movies in the genre are a failure. Instead of being scary, the audience ends up laughing or leaving the movie theater, and no, not from fright, but from boredom.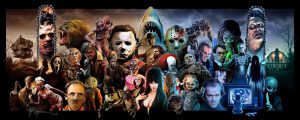 Horror films seeks to provoke a physiological reaction, such as an elevated heartbeat, through the use of fear. Creating an atmosphere is essential.  Filmmaker Magazine says:
A good horror film has an underlying atmosphere, a moody visual undertone that creates a sense of dread, wonder and mystique and leaves us with snapshots of unforgettable imagery. This is well exemplified by foreign-language films like The Devil's Backbone, The Orphanage, and Tale of Two Sisters (the original Korean version). These films rely more on isolation — both literally (through creative use of location) and figuratively (in the mind of the characters) — coupled with evocative cinematography and production design.
The two most important elements in creating that mood, are sound design and cinematography. The five cinematography tips listed below will serve as some fundamental guidelines that you can follow.
1. Shoot Through Things
2. Underexpose
3. Use Haze
4. Don't Be Afraid of Colored Gels
5. Find Unique Angles
Now that we know a little more about horror movies, we will leave the two lists that we all hope to have.
– Best horror Short films & Future Films of All Times –
 1. The Phantom Carriage (dir. Victor Sjöström, 1921)     
This Swedish film has widely influenced directors throughout cinema history—most notably, Ingmar Bergman, whose film The Seventh Seal pays direct homage to The Phantom Carriage, and Stanley Kubrick'sThe Shining, which features multiple thematic and visual similarities, such as the famous ax scene.
2. The Others ( dir.  Alejandro Amenábar, 2001)    
A woman who lives in a darkened old house with her two photosensitive children becomes convinced that her family home is haunted.
3. The Blair Witch Project (dir. 

Daniel Myrick

, 

Eduardo Sánchez, 

1999)    
Three film students vanish after traveling into a Maryland forest to film a documentary on the local Blair Witch legend, leaving only their footage behind.
4. The Ring (
Gore Verbinski, 

2002)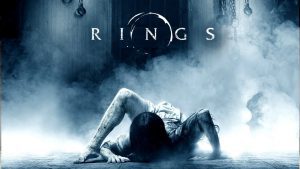 A journalist must investigate a mysterious videotape which seems to cause the death of anyone in a week of viewing it.
5. Nosferatu (dir. F.W. Murnau, 1922)    
Not only is Nosferatu a seminal horror film, but it is also one of the most influential films of the silent era—and one of the first major public cases of intellectual property law.
6. Psycho (dir. Alfred Hitchcock, 1960)  
The bathroom set was built with collapsible walls in order to maximize the usable camera angles; in the final cut, 90 splices of split-second shots from different angles create an unnerving effect in this scene.
7. Repulsion (dir. Roman Polanski, 1965)    
Roman Polanski's horror masterwork was shot with a budget of $300,000.
8. The Texas Chain Saw Massacre (dir. Tobe Hooper, 1974)   
Another notable low-budget sensation, The Texas Chain Saw Massacre was filmed with $300,000 and mostly unknown actors cast in central Texas, where it was shot.
9. Alien the Eight Passenger (dir. Ridley Scott, 1979)    
Ridley Scott's sexually-charged gothic horror in space is a perfect sci-fi movie. And a perfect horror movie. And hell, I'll say it, just a perfect movie.
10. The Birds ( dir. Alfred Hitchcock, 1963)    
A wealthy San Francisco socialite pursues a potential boyfriend to a small Northern California town that slowly takes a turn for the bizarre when birds of all kinds suddenly begin to attack people.
11. The Exorcist (dir.  
William Friedkin, 

1973)    
When a girl is possessed by a mysterious entity, her mother seeks the help of two priests to save her daughter.
Note: No need to download these  short films, watch them below!
1. Blight ( dir. 
Brian Deane, 2015)
A young priest is sent to battle dark supernatural forces threatening a remote Island community.
2. Mama
Most kids get happy when mommy comes home. With a mom like theirs however, it's a little different.
3. Lights Out
This guy's channel will sort you out for one creepy night. This little ditty plays on your fears of the darkness in an empty house.
4. He Took His Skin Off For Me
Equal parts creepy and strange, this one will have you going WTF for a while, but it does have a deeper meaning.
5. 2AM- The Smiling Man
This one scared me the most, weirdly enough. Something that starts out goofy ends up pretty damn sinister.
6. Bedfellows
You never know what to expect with a phone call in the middle of the night. Nothing good, obviously.
Only with this review, you will find many movies to watch, that will make you turn on the light at midnight and turn off the clock at three in the morning.
Written by Bernardo De la Mora
Remember that the best movie reviews, short films, interviews, movie classics  and more,
INCORTO.com
So You Want to Make a Horror Film? On Jump Scares and Other Basics of Fright
http://www.rollingstone.com/movies/lists/50-greatest-horror-movies-of-the-21st-century-w441469
http://nofilmschool.com/2013/10/tips-concepts-as-you-make-your-horror-flm