agosto 25, 2017
(updated in 2020)
Dame Margaret Natalie Smith, (Maggie Smith), (born 28 December 1934)
Her father, a lab technician, her mother a Scottish woman of cold personality. She was openly skeptical that her daughter could be an actress "with a face like that."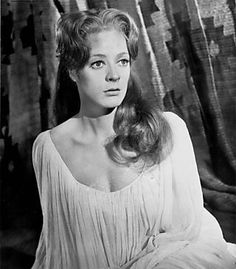 Maggie Smith has appeared in over 50 films and is one of Britain's most recognizable actresses. For six decades, she was made a Dame by Queen Elizabeth II in 1990 for services to the performing arts and received the Companion of Honour from the Queen in 2014 for services to drama.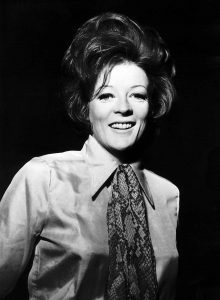 «The reason for Smith's early and sustained success is obvious: her preternatural giftedness.»
«Maggie Smith's career began at the Oxford Playhouse in the 1950s. She made her film debut in 1956 as one of the party guests in Child in the House (1956). She has since performed in over sixty films and television series with some of the most prominent actors and actresses in the world.
Within a very short space of time, she went from acting in local Oxford productions to appearing opposite Laurence Olivier in a West End production of Ionesco's Rhinoceros, directed by the great Orson Welles.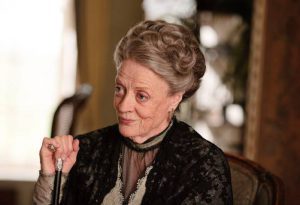 "Acting is what I do," she says. "One is nervous, every single time, to go on a stage at all. But it's the only way I've lived."
Filmography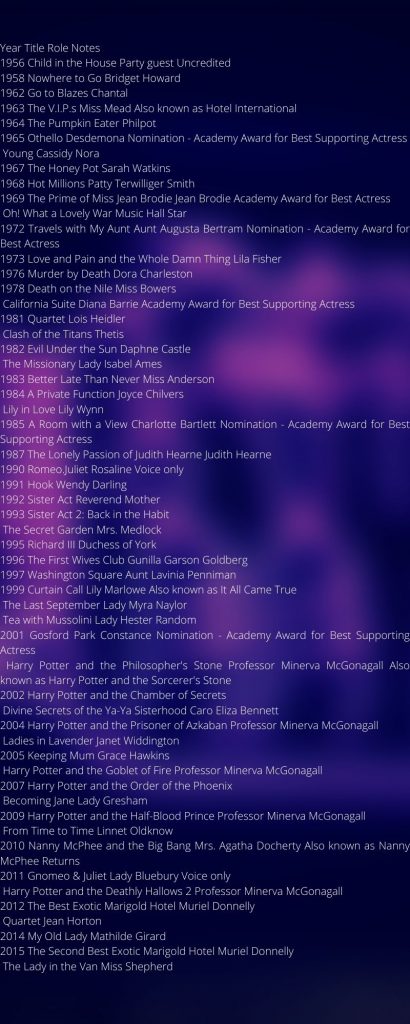 The last curious fact about Maggie Smith that we want to share with you is that Maggie declared herself an admirer of independent movies, as well as short films.
«If it weren't for short films, there would be no great directors or great actresses. You start with the theater as an actress and with short films in filmmaking.»
Incorto presents the best short films in the world.
Independent films that you won't find anywhere else. Go to incorto's home page and sign up for free for 30 days, after that, you will only pay 3 dollars or 3 euros, depending on your residence country. 
Short films, Future films, Reviewes & More, INCORTO